2017 Dodge Charger vs. 2017 Ford Mustang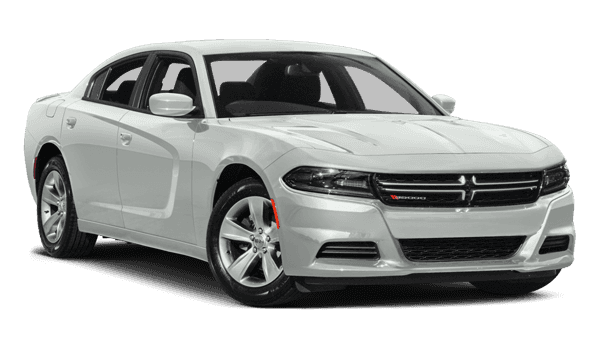 2017 Dodge Charger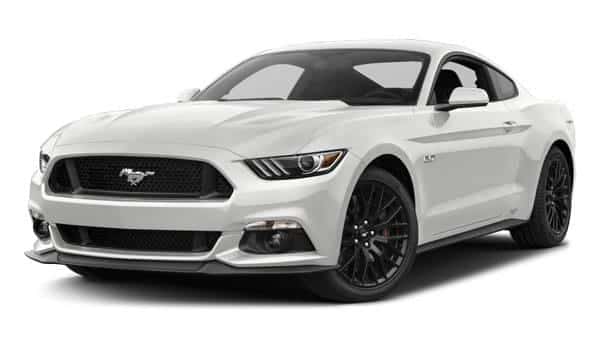 2017 Ford Mustang
If you're in the market for a potent performance vehicle, you've probably considered the 2017 Dodge Charger and the 2017 Ford Mustang. Both offer drivers iconic styling and potent power, but there are some clear differences which may make it difficult to choose between them. To help make that issue easier, the experts at AutoMax Chrysler, Dodge, Jeep, Ram, have created this comparison of the two. See how they stack up in terms of power, features, and safety, then get in and test-drive the winner at your local Muscle Car authority today in Shawnee, OK.
Performance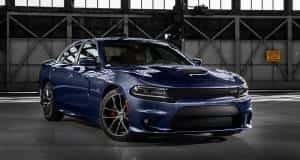 When it comes to providing power to the rear wheels, the Dodge Charger gets it done with one of the most impressive production motors to ever hit American streets. The Ford Mustang falls short, even with its top performance engine offering:
2017 Dodge Charger: The Dodge Charger can be equipped with one of four potent powerplants, including the supercharged 6.2L HEMI SRT Hellcat V8 engine that generates a mind-blowing 707 hp and 650 lb.-ft. of peak torque.
2017 Ford Mustang: The Ford Mustang can be powered by one of three powerplants, but the top engine is a 5.2L Ti-VCT V8 powerplant that offers drivers just 526 hp and 429 lb.-ft. of torque, which is 181 hp shy of the Dodge performance engine.
Amenities
The Charger offers a comfortable space to seat five in its roomy interior. The Mustang can only manage to provide enough room for four, but that isn't the only place where the Dodge outshines the Ford:
2017 Dodge Charger: Drivers can enjoy options like a heated leather steering wheel, heated and ventilated front seats, heated rear seats, rear heater vents, auto-dimming headlamps, standard power seating, and more.
2017 Ford Mustang: The Ford Mustang doesn't offer the option for a heated steering wheel and, while drivers can choose heated front seats on selected models, rear passengers are out of luck. The Mustang does offer auto-dimming headlamps, but power seating will cost drivers extra.
Safety
Designed for more than power, the 2017 Dodge Charger is also equipped to keep you and your passengers safer than the 2017 Ford Mustang can:
2017 Dodge Charger: The Dodge Charger has active front head restraints. In a rear-end collision, these restraints move up and back, flexing to absorb the force of impact and reduce the chance for debilitating spine and neck injury.
2017 Ford Mustang: The Mustang doesn't offer drivers the option for whiplash protection, so in the event of a crash, cabin occupants are at a much higher risk of receiving serious neck or back injuries from the force of impact.
The 2017 Dodge Charger Outclasses the 2017 Ford Mustang – See Why that Matters to Oklahoma City and Tulsa Drivers
Experience the power of the 2017 Dodge Charger and see why it leaves the 2017 Ford Mustang in the dust on Oklahoma City and Tulsa streets. Contact AutoMax Dodge, Chrysler, Jeep, Ram at (405) 322-5398 or visit us at 4141 N. Harrison Ave in Shawnee, OK for a test-drive.