How to Take the Doors off Your Jeep Wrangler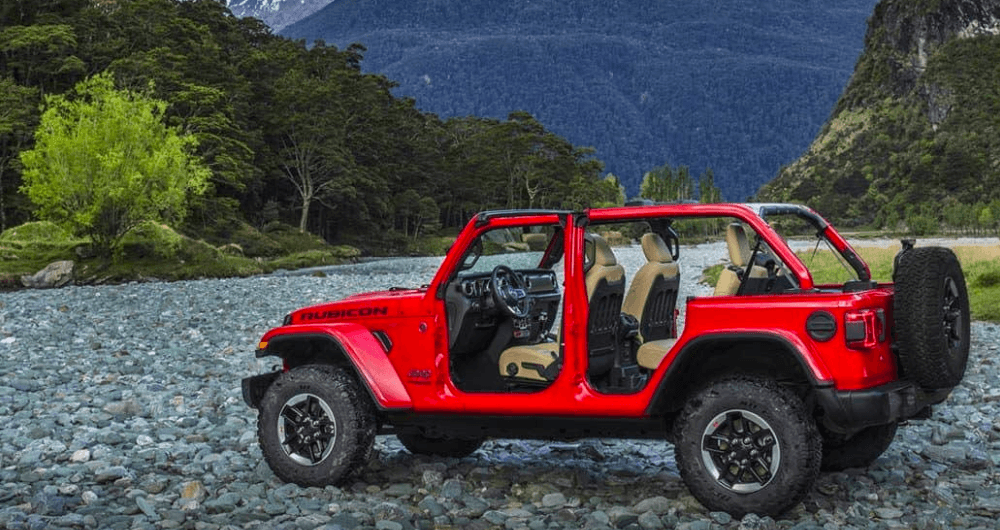 If you are ready for an adventure around Midwest City, there's no better vehicle for the challenge than the iconic Jeep Wrangler. The Wrangler includes removable and added parts, which allow you to customize your ride as you see fit. Learning how to take the doors off your Jeep Wrangler is easy with our comprehensive guide.
When taking the doors off your Jeep Wrangler, it is important that if your model has windows that they are taken down to keep the glass protected. Once that is complete, you can begin the process below:
Remove the footwell under your dashboard or near the b-pillar so that you can disconnect any power cables. You simply need to remove the clip that attaches it.
Gently lift the door straps off of the hooks.
Remove the bolt from the door hinges so that you can carefully slide the door off and away.
That's all that you need to do to enjoy a doorless ride around Shawnee. It is important that you store the doors in a safe and dry place when they are not in use. Keep in mind that lubing the door hinges will help the door slide off with ease if you plan to take the doors off your Wrangler again in the future.
Why Would I Take the Doors off My Wrangler?
There are several reasons why you may want to take the doors off of your Jeep Wrangler. If you are exploring the unbeaten path, taking the doors off of your Jeep allows you to get a better view of the beautiful scenery around you. Outdoor enthusiasts rave about Jeep's removable panels like the doors because they can feel the elements without the obstruction of the doors.
There are practical reasons for doing this as well. It helps with the overall fuel consumption of the Wrangler by reducing its weight. Boost your fuel economy while taking in all of the stunning views along the way.
Learn More with the Experts at AutoMax Dodge Chrysler Jeep Ram
If you encounter a challenge when you take the doors off your Wrangler, it's no problem! The team at our service center would be glad to assist you. If you need help, schedule an appointment online with a service technician today. We'll have the doors off your Jeep Wrangler and get your vehicle back on the road in no time. While you're still here, get some insight into our great town with our list of best pizza places in Shawnee.
More About Jeep Wrangler Features
There is a wide variety of 2019 Jeep Wrangler accessories available right here at AutoMax Dodge Chrysler Jeep Ram. It's easy to enhance this already impressive SUV to make it even more capable and comfortable. Whether you want a roof-top cargo carrier or performance parts like a Wrangler air-intake snorkel, we have what you're looking for so you can…

Wrangler for Sale Jeep Service Center If you are ready for an adventure around Midwest City, there's no better vehicle for the challenge than the iconic Jeep Wrangler. The Wrangler includes removable and added parts, which allow you to customize your ride as you see fit. Learning how to take the doors off your Jeep Wrangler…